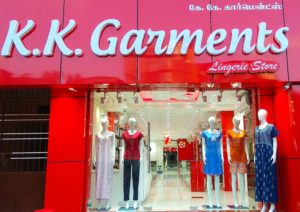 K.K.Garments, a lingerie store that has three outlets in Mylapore recently opened its fourth store at East Mada Street, near ICICI Bank.
Soon, the owners are set to open a fifth outlet at C.P. Koil Street.
However, the new shops are not being opened due to increasing footfalls but to tide over possible business losses that the owners believe are likely to occur at their shops on Kutchery Road when Chennai Metro Rail starts construction for its Phase 2 project here.
The shops are owned by three brothers – Rajesh, Nitesh, and Vikesh. Says Nitesh, "We are opening two new outlets as our stores on Kutchery Road are likely to be affected when the construction of Chennai Metro Rail's project starts."
Though the land on which their shops are located is not marked for acquisition under the project, Nitesh says they fear business loss as the construction of the underground rail corridor would take place very close to their shops on this road.
Construction of Metro Rail' s Phase 2 project is expected to start this year. Under this project, Corridor 4 from the Light House to Poonamallee will pass through Kutchery Road.
"It's a risk that we are taking. But as we have regular customers, we hope to manage the rentals for all the five shops," Nitesh says.
Two stores are at Kutchery Road, and one is at South Mada Street. Their most popular store is the one near Gani store on Kutchery Road that is exclusive to women's and kids' lingerie.
The store opposite to this sells only men's innerwear. The store at South Mada Street sells lingerie for all.