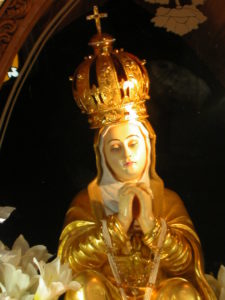 The Archbishop of Madras-Mylapore diocese, Rev. George Antonysamy plans to the rosary and novena as prayer to Mother Mary.
He will do this at the altar of Our Lady of Mylapore inside the San Thome Cathedral, where it is said that saint Francis Xavier also drew strength when he was here and then sailed to the Far East.
The Archbishop will conduct 'Family Rosary Novena' from 31-03-2020, Tuesday till 8-04-2020, Wednesday, for nine days, daily at 7.30 pm.
This will be web cast live on Santhome TV web Channel. On Youtube. FB page link.