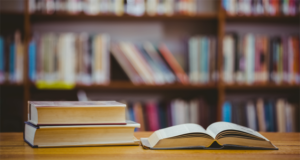 To help people explore books at the state-run R.A Puram public library, R. A. Puram Residents association (RAPRA) and the Local Library Authority (LLA) of R. A. Puram public library has organised a book tour this Sunday (March 8).
The event will be held at this public library at 10 a.m.
Says Nirmala Raghavan, library project co-ordinator, RAPRA, "Though we have readers dropping in at the library to read newspapers, many seem to be unaware of the kind of books available at this library. Hence, we have organised this tour."
She intends to take people around the library, so they could look and feel the variety of books stocked here and start borrowing them.
The library has around 50,000 books that are mostly in Thamizh.
The genres include history, arts, psychology and literature. Books on short stories and competitive exam books are also stocked on the shelves here.
The library is located at Fourth Main Road, R. A. Puram diagonally opposite Sangeetha restaurant.