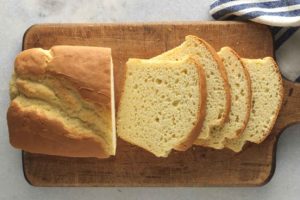 EATING OUT
VARIETY OF BREADS
Bread Story is an initiative of Wandering Artist based in R. A. Puram's 6th Main Road 'to expose people to tasting different varieties of fresh-baked bread with dips.' It happens at the cafe at this place. "People can also purchase the breads that they love. There is no entry fee and is open for all. The event is between 11 am and 7 pm. on March 14), " says Aishwarya Kannan.
There is special gluten-free bread, sour dough bread, rye bread and other traditional breads including Focaccia bread, Panini and French loafs. The price ranges from Rs. 90 to 150 for 100-120 grams of bread. Ping 9840111425.

MISCELLANEOUS
MEET A FOOD SHOW HOST
Sarangi store's 'Meet the Artist' event for March presents food expert, artiste and food show host Rakesh Raghunathan in conversation with Aarabi Veeraraghavan. On March 15 morning. Breakfast – 8 am, programme : 8.30 to 9.30 am. Must register at 9500016019 Venue : Sarangi, 138, Luz Church Road,
MUSICAL DISCOURSES
Thirumurai Thalangal is the theme of a set of musical discourses on temples of lord Shiva to be held at TAG hall, in P. S. School campus, Mylapore. March 17 onwards. TN governor is chief guest; he releases a book 'Understanding Siva', written by Dr. D. K. Hari and Dr. Hema Hari.  Later, Suchitra Balasubramaniam will present the first musical discourse. Om Fine Arts event. Open to all.
THEATRE. ENTERTAINMENT
TOUCH OF M. R. RADHA
You may get a feel of late actor M. R. Radha's dialogues and style in this new Thamizh play 'Peraasaikaran' where M. R. P. Santhanam borrows from MRR, his uncle's 'Thookku Media' play with changes in scenes and dialogues. On March 14, 6.45 p.m. at MFAC sabha auditorium. A Deepa Nadaga Manram production.
STAND-UP COMEDY
Azeem Banatwala performs at SoCo – Bamboo Bar at Hotel Savera, ranting and taking off on the death penalty, freedom of speech and fridges. March 14, 9.30 p.m. Entry fee – Rs.399. Call 9003931590.
WORKSHOPS
ART
Beginners course in acrylic painting by artist Shilpa Lalit of Pune. Open to people 12 years plus. Day-long workshop. At Madras Art Store, Alwarpet, Call 28111605 to register.
SALADS
Buddha Bowls is the theme of this workshop by Kase Cheese and LocalXO, to learn making variety of colorful salads using fresh produce / ingredients. On March 14 morning at Kase, Abiramapuram. Fee – Rs.1750. Call 91762 21898.
DRAW MANDALAS
Boardroom hosts artist Prasannavika teaching basic techniques in Madala designs, said to have soothing effect on you. March 14 morning at Bheemasena Garden St. Fee – Rs.1200. Call 9361051942