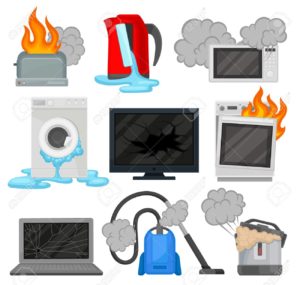 Here is a list of shops in Mylapore whose owners are offering to repair electrical appliances / plumbing / electronics support – in this lockdown period. ( They may also source some goods like CFL bulbs, UPS, parts of white goods….for you).
This list is being updated as and when we get reliable info.
Sai Baba Electrical Service Centre at 164/198, R.K Mutt Road, Mandaveli. Ph: 09382701390.
The shop owner says he visits nearby houses to repair appliances including washing machine, AC, fridge, and mixie.
Umapathi Electrical Service at 65/B, P S Sivaswamy Road, Luz, Mylapore. Ph: 098841 03292.

Says Karthik, who manages the shop, "Based on the availability of spare parts we provide repair services at our house that is attached to this shop. In emergency cases, we also visit houses in Mylapore, Mandaveli, Royapettah to provide services."
R S Electricals at 12, Subbarayan Street, Mylapore. Ph: 099403 21629
The shop provides fuse/wiring repair, fan, light fitting services between 10 a.m. and 11 a.m.
Plumber Ravi services households now. He also has an electrician colleague to help when needed. He can be reached at 9940421347. He is smart and can provide temporary solutions, says Soundararani of Alwarpet who has used his services.
Electrician and plumber Bala – 98417 29403 – is doing both electrical & plumbing work. He has some arrangements with shops where in he picks spare parts early morning, says Ashok Rahul on our FB page.
Electrician Partiban does washing machine, microwave repair services and electrical repair work. He visits houses at Mylapore, Mandaveli, R.A.Puram to provide services. Ph: 8124353697.
Picture used for representation; Courtesy: 123rf.com