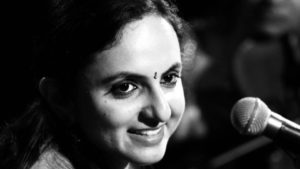 V Excel's Tarang music concerts are now held online every Friday on Facebook.
The series organised by V-Excel is intended for its trainees with special needs.
Before lockdown, this weekly music series used to take place at Bhavans in Mylapore. However, post lockdown it had to stop.
Says Charumati Sriram of V- Excel, "Following the lockdown, for a few weeks we were unable to conduct Tarang concerts at Bhavans. Later, we came up with the idea of having it online on Facebook. Now, every Friday, an artist performs live on his/her Facebook page. All our trainees join the Facebook live from their homes."
This week, on Friday (May 1) a young artiste Deepika Varadarajan will be performing live on Facebook from 7 p.m. to 7 .45 p.m. The theme for the concert is "Yaadein – A Musical Trip down memory lane"
Open to all. For those who do not have a Facebook account, V-Excel promises to share the concert link at 6.50 pm on the event day.
People can join this Friday's concert at the link https://www.facebook.com/deepikav. For more details visit the Facebook page of V-Excel Educational Trust or call at 24956373. V-Excel is based at Thiruvengadam Street in Mandaveli.
Picture features artiste Deepika Varadarajan; courtesy: V-Excel Educational Trust