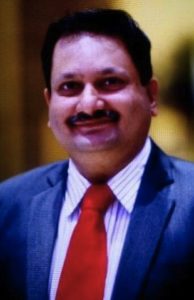 Abiramapuram resident Sanjay Pinto has been appointed media and legal advisor of 'Friends of Police', a NGO which works on community-based projects.
Sanjay Pinto  is an advocate and columnist and was with NDTV for many years as its senior correspondent and bureau head.
He has been pro-active in communicating community and public issues related to the prevailing pandemic, messaging state ministers and officers and issues pertinent to the Chennai community.
DGP Dr Prateep V. Philip who  is also project director of Friends of Police who made the appointment said the assignment for Sanjay was made in recognition of Sanjay's commitment to public service.
Contact Friends of Police – 42186554