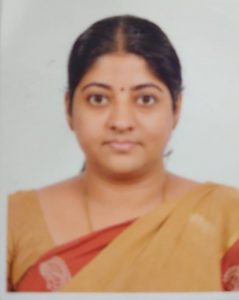 When Dr. Sri Ganga Gopal, a geriatrician with more than two decades of experience in the medical field, started her clinic in Mandaveli about five years ago, little did she realise that the experience would be so uplifting. She says, interacting with seniors and treating them has taught her so much. During the lockdown she set up a free helpline for seniors to interact with her.
In an interview with Mylapore Times, she talks about her work, her challenges and treatment plans.
Q: Geriatrics can have several focal areas. What do you focus on the most?
A: My focus is on community geriatrics. In addition to running a clinic, I visit seniors at home, treat them and also provide 'Hospital at home' services. I also train attendees to take care of patients. I first visit the patient at home, make a note of their requirement and draw up a treatment plan for them. If they need a nurse or an attendant, we match their requirements to the staff we have and we customize the training for the attendant.
Q: Can you explain 'Hospital at home'?
A: Several times the patient is reluctant to go to the hospital for two main reasons. They miss home cooked food and they feel the need to be with their spouses or children in an familiar environment. For example – If a senior has a fall and if their injury does not require surgery we will arrange for them to have the x-rays, scans and other tests at home. We will make arrangements for a physiotherapist to come at home and help them exercise. We also have a psychiatrist who will counsel both the patients and the caregivers, this is specially useful for seniors suffering from mental health problems like dementia.
Q: How many nurses and patient care attenders are on your rolls?
A: We have four nurses and 28 patient care attenders, both men and women.
Q: How has the lockdown affected your work?
A: The lockdown has not really affected me too much. I continue to make house visits. But I have noticed that seniors have become more anxious, especially those who stay alone. They are worried that their children who stay abroad may not be able to come back and see them if they fall sick. They are being counselled, sometimes all they need is for someone to assure them that things will be alright soon.
Q: What are your major challenges?
A: Our major challenge has always been to find the right attender for the patient. Matching the expectations of the patient to that of the attender and working out a compromise can be challenging sometimes.
Q: Do you consult anywhere?
A: I am a visiting consultant at Kauvery Hospital, Alwarpet. Legally, I am required to offer the choice of hospitalization to the patients. Only if they decline will I take up treatment at home and only if they don't require any major surgery. All my admissions to the hospital are only very sick patients.
Q: What are your working hours? Are you available for emergencies?
A: I work from 9 a.m. to 6 p.m. on most days. I may not be available for emergencies at all times for two reasons. First at the time I receive the emergency call I may be treating another patient and secondly I need time to travel to the patients's home. So if it is problem that has to be attended to immediately, I recommend that the patient be taken to the hospital.
Q: Now that there has been a gradual relaxation of lockdown rules, will you continue online consults?
A: Yes I will continue online consults. But they will be paid consults. We are in the process of setting up a portal where I can see my patients online and interact with them.
Dr. Sri Ganga's home service which she operates under the name 'Golden Years Home Health Care' and her 'Jivantika' clinic operate out of 5th Trust Cross Street, Mandavelipakkam. To fix an appointment contact her at 8870392100, 9840814978.