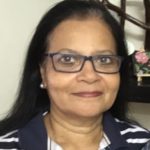 Sheila D' Souza, a resident of East Circular Road in Mandavelipakkam is doing her bit to help security guards and conservancy workers in the neighbourhood.
She is now making cloth masks out of leftover salwar kameez bits and distributing it to these frontline workers for free.
The 63-year-old currently makes masks attached with elastic ties and the velcro type masks.
Says Sheila, who actively volunteers at various social service activities in the neighbourhood, "The idea of making cloth masks struck me when I saw security guards, conservancy workers and milk delivery men moving around without masks. That's when I started making masks using leftover salwar kameez pieces."
"As I regularly stitch salwar kameez, I have a lot of leftover salwar bits, she says.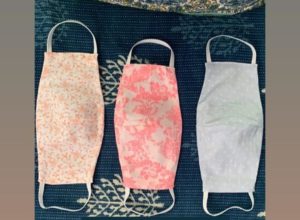 Though the masks cannot protect one from the virus, she says it can act as the first layer of defence.
Sheila makes the masks three-layered, so they provide better protection. It can also be washed and reused, she says.
She has already distributed a couple of masks made of salwar leftovers. "Recently, I made a few cloth masks and gave it to our watchman, domestic helper and conservancy workers at our street."
In future, she also plans to make and sell cloth masks.
"Given the situation that we are in, all of us have to wear masks at least for a few more months until the virus spread stops.
"Masks will then become a part of our attire. Already in Vietnam, where my daughter stays, she and her friends have started wearing colourful embroidered masks matching their outfit. I plan to make and sell plain masks of different colours that can suit one's dress."