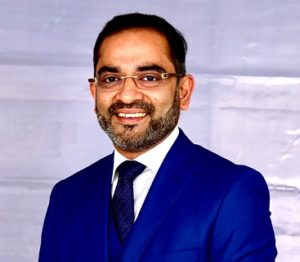 Deepak Subramanian, a laparoscopic surgeon who stays at Abhiramapuram, offers free phone and video consultation to patients.
Deepak, who runs a clinic 'Chennai Gastro Care', at First Cross Street, T. T. K Road, Alwarpet says, "The lockdown is a stressful situation. Every since the lockdown was announced several of my patients have reached out to me with stress induced GI issues like irritable bowel syndrome and ulcers. I have been helping them as many of them are scared to come out".
He also says that patients are not treating their problems on time for fear of stepping out. "People have been neglecting their health and have been medicating themselves at home several times. That has to stop as self medication can cause serious health problems".
He hopes to open his clinic next week. Till then he says, he will continue to offer his services free of cost to all those who need it. "Patients who need to contact doctors in other specialties can get in touch with me and I will connect them to my colleagues". Contact him at 9840047338.