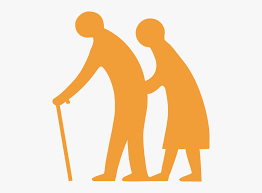 'I cannot believe how callous and idiotic some apartments heads are behaving including the ones in which my parents stay currently! My parents have been suffering without a washing machine for weeks now and washing clothes by hand at their age with all their health ailments has really led to a deterioration in my parents health! And our plumber is not being allowed inside the apartment! Parents are really being harassed by these association clowns!'
A young woman scientist ( who now wishes to be anonymous) has put out this message on her Facebook page. She resides in the USA and her parents are in an apartment block in Mylapore.
This America resident had privately e-mailed Mylapore Times on this issue, bothered as she was in lockdown time.  The newspaper put out a general note on the issue of association heads acting a bit too cold and insensitive in some campuses of Mylapore.
Only one person mailed to say that the rules in her campus were too strict as regulations had begun to ease.
"If the association arranges for its select handymen like plumbers and electricians then life can be easy but they don't and they shut out people we call in," said this Mylaporean who wished to remain anonymous.
Many others say that their associations have been kind and charitable, especially in dealing with seniors, that they have formed teams to take care of urgent needs and that strict rules are required so that infection does not happen in campuses where over 200 people reside.
However, in the present case, where the daughter has been open and vocal of her parents' situation, there is no relief.