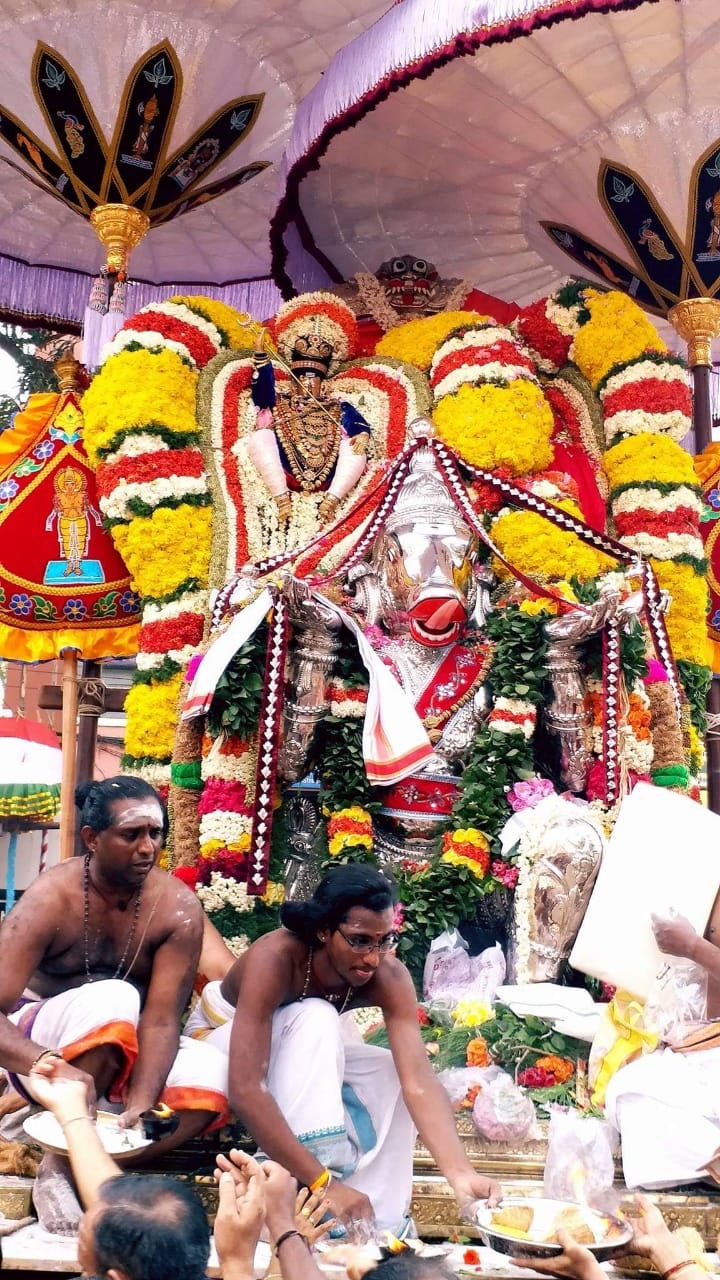 While the HR & CE is keen on conducting the Thirukalyanam on the full moon Day in vaikasi this Friday at Sri Kapaleeswarar Temple, the priests have requested the department for at least 10-15 service personnel to be present to assist in the conduct the event.
But as per the current Government regulation, it might be difficult for over 10 service personnel to be present inside the temple.
The HR & CE had asked the priests to conduct the event with just 2 or 3 people but this, the sources said, would be challenging for the priests as the long process of the Kalyanam would require the priests to take support of service personnel.
Sources told Mylapore Times that the HR & CE is currently in talks with the government to get approval to allow the service personnel inside the temple in order to conduct the Thirukalyanam. A final decision on this will be known in a day or two.
Head temple priest Jayakanthan Shivachariar said that even if the Thirukalyanam is conducted this Friday, the entire Panguni Utsavam, Vasantha Utsavam and the one-day-long Palli Arai event would have to be held this year once the lockdown is lifted in full, before this year's Pavitrotsavam (cleansing of sins) can take place.
He also said that before the next year's Panguni Utsavam takes place, this year's utsavam would have to be organised in its entirety including the Thirukalaynam utsavam, even if the Thirukalyanam takes place this Friday as a stand alone event.
Report by S. Prabhu. File photo used here.