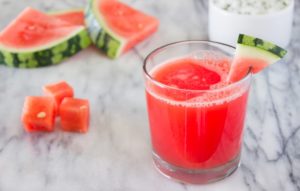 Juice World, the shop that offers a range of fresh juices has opened for dine-in. Now, the shop off P.S.Sivaswamy Salai, Mylapore has put in place several precautionary measures to prevent virus spread here.
Says Bhairavi Dineshkumar, owner of the shop, "The temperature of all the customers are checked using thermal scanners before they enter the restaurant. Wearing of masks is compulsory for them."
From tables and chairs to doorknobs and glass doors, the entire shop is sanitised thrice a day, she says.
In addition, all our staff also wear masks and gloves and sanitise frequently. Their temperature is also checked multiple times a day.
While seating customers too, Bhairavi says they follow social distancing rules very strictly. "Only two customers are allowed to sit in a table of four. Also, we leave a gap of one table between every table where people are seated."
Fresh juices including watermelon, sweet lime, pomegranate and kiwi are available. Also available are sandwiches, faloodas and ice-creams. The shop is also providing some offers on its juices.
At 150/63, P.S.Sivaswamy Salai, near the Madras Sanskrit College, Mylapore. Ph: 9500162314.
Picture used for representation; courtesy: ediblephoenix.ediblecommunities.com/