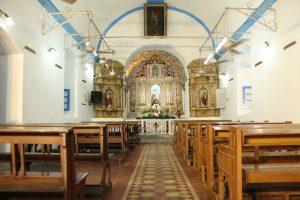 The archbishop and priests of Madras-Mylapore diocese have been informally discussing ways to manage religious services in churches when orders are issued for places of worship to to re-opened to the public.
Churches face some unique challenges since the community gathers daily for Holy Mass; on weekdays, anywhere between 50 and 100 people attend the morning Mass in local churches. On Sundays though, that number jumps to 500 – 1000.
Priests suggest that Masses be increased and each Mass allotted to people who belong to a bunch of anbiyams ( wards) besides guests.
Sanitisation will be key here and making people sit apart will also be a challenge.
Priests also wonder if Masses can be kept simple and limited to 30 mins. and the congregation asked not to congregate after Mass and socialise on the campus.
Also, Holy Communion wafer which is placed by the priest on a  person's tongue can be given in their hands ( this practice was introduced some years ago but was withdrawn in many churches).