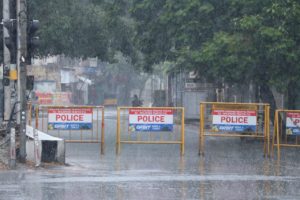 It rained for some 10 to 15 minutes in Luz, Mylapore and Mandaveli areas well past noon this Sunday.
The sky was overcast after 11 am and the rain, steady in some places came down later.
It has been raining off and on at night in some areas of the city.
But the general daytime weather is stuffy at high noon but gets pleasant late at night.
(( )) WATCH  short video on the rainfall in Luz on the Facebook page of Mylapore Times.