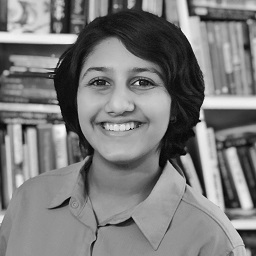 Shraddha Anu Shekar, a student of Class IX at Vidya Mandir, Mylapore has been quite busy writing since the lockdown was announced.
She released her third book online a few weeks ago.
Shraddha has been an avid reader for as long as she can remember.
She started penning small stories in third grade, whenever she had a little time on her hands. Her father soon realized that she could do a lot more than that and encouraged her to write a book. She was in Class IV at that time and since she really loved animals, she decided to write a story about a turtle which travels all over the world as a detective. That book 'Adventures of Morty' was published in 2016.
Her second book titled 'Muruga – the God of War' was published in February last year and her third book 'Shalya' was published online last month.
She says, "Shalya means arrow in Sanskrit. Many characters in mythology have bows and arrows, even if it is not their primary weapon. An arrow is also used as as analogy of the special powers they may possess. The book is about a few lesser known stories from the epic Mahabharata. A vast topic in itself, I have compiled ten stories that appeal to me. A hard copy of the book will be released soon".
Shraddha says she is eagerly waiting for her fourth book to be released. She has co-authored this book with her father. "The book is being edited right now and is going to be a part of a series titled 'Marketing lessons from Mythology'. We hope to release it in a couple of months".
Shraddha's hobbies include photography, listening to music and doodling. She loves travelling and has been to Thailand, Japan, Singapore, Sri Lanka and several other countries with her parents. She was part of the football team at school till last year, has taken up rowing now.
'Shalya' is currently available in the ebook version for kindle unlimited users. For details click on http://tiny.cc/Shalya. To get in touch with her, send her an email at shraddhaashekar@gmail.com.