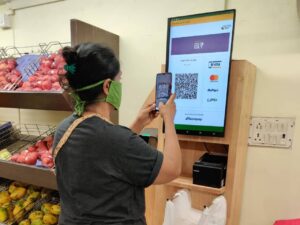 SunnyBee supermarket at T.T.K Road, Alwarpet will soon introduce a self-billing and check out facility, through which customers can themselves bill the items they buy and make payment through the same.
This way, the store manager says there will be no-touch/ interaction between its staff and customers.
Says S.Thiagaragan, General Manager, Public Relations, Sunny Bee, "To prevent the virus spread, we plan to introduce a self-billing and checkout facility so that people need not come in contact with our staff."
All touchpoints in the self-billing machine will be sanitised frequently, he says.