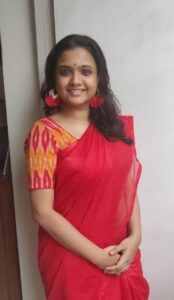 In an effort to encourage children to understand and practice the art of drawing kolams, Dharma – The Culture Catalyst, an online initiative was launched by Mylaporean Sruthi Krishnamurthy.
This young woman has arranged to post kolam tutorial videos on YouTube.
Friends and culture enthusiasts Sruthi and Geeta Muralidharan, also a Mylaporean started Dharma in April, with an intention to make children understand Indian culture.
Like many, young working professionals Sruthi and Geeta too found time for their dream venture during lockdown.
Says Sruthi, a resident of R. A. Puram,"A few weeks ago, we began taking online culture classes for children aged 9 and above. That is when we realised most kids and even some adults were disconnected from kolams. So we started a kolam video series to explain its significance to them."
To help the duo in this, Geeta's mother Lalitha Ravindhran, was roped in. "She is an expert in kolam and a children's writer. Hence, we thought she would be the right person to teach kolams to kids."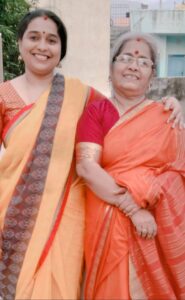 Dharma has so far produced two videos under the 'kolam' series.
In both, Lalitha Ravindhran, who is fondly called as Lalli patti by kids is seen explaining the design and nature of kolams in a simple manner.
For instance, in the video taken to explain the Ratha Saptami kolam (kolam drawn on Ratha Saptami day) she uses lines, and shapes to make the learning easy for kids.
The senior also explains its significance very patiently.
"When we explain the kolam's significance, children tend to appreciate it better. Like when we spoke of kolams being drawn using arisi mavu to help ants have food, they got excited and immediately went on to draw kolams. Many also shared its pictures on our social media handles so we could see it. "
The team plans to put out similar videos featuring tips to make kolams, that are traditionally drawn during auspicious occasions. They were set to put out a video on 'Varalakshmi nombu kolam'.
"Besides learning about kolams, we feel this will help people remain positive and engaged during lockdown. It will also help kids delve into their creativity," Sruthi says.
The videos can be viewed at https://www.youtube.com/channel/UChyoCcU76rZVdR_05dK4hDA.
Facebook/Instagram – 'Darma – The culture catalyst'
For details call 9840958971/9444152487.