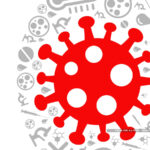 In the past few days, Ward 173 of Mylapore has reported over 15 virus cases.
While KVB Gardens, R.A.Puram, that recently witnessed a dip in virus cases, reported 7 new cases. Govindaswamy Nagar slum on Kamarajar Salai, R.A.Puram reported one fresh case.
Also, Narayanaswamy Thottam, a slum area on Greenways Road, R.A. Puram reported 7 virus cases.
Why this trend?
Said a GCC official attached to Ward 173, "These days, as it is easy to get e-pass, several people are travelling from neighbouring virus affected districts to the city to resume their work. This is leading to spike in virus cases."
"For instance, at Narayanaswamy Thottam, one man tested positive after he returned from outside Chennai."
Following this, six of his contacts who reside adjacent to his house have tested virus-positive, he says.
Similarly, at Govindaswamy Nagar Slum, one person in his 40s, tested positive after he returned from his native place. "And at KVB Gardens, 7 new cases have been reported, again due to people moving in from other virus affected districts, " he says.