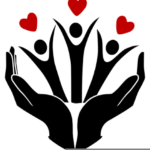 Students from two Mylapore schools have been awarded funding to pursue their studies in these trying time.
This has been made possible by Mylapore Times Charitable Trust ( MTCT). This project is an annual one of the MTCT at this time of the year, and this year, due to the impact of the pandemic on many families, the requests are growing.
This past week, three students of Sivaswami Kalalaya Hr. Sec. School were given a total of Rs.50000 while two students of P. S. Hr. Sec. School, Mylapore were given Rs.5000.
MTCT has not received applications from two other schools and they are being reviewed.
If you wish to donate to the MTCT project, please talk to MT manager Shanthi at 24982244 / 24671122 ( 10 am to 1 pm, daily). All donations can be made online and get IT exemption benefit.
This past week, MTCT received the following donations – 1) Raman & Kamakshi, Alwarpet – Rs.5000. 2) Kalyani Chandramouli, Luz – Rs.2000.