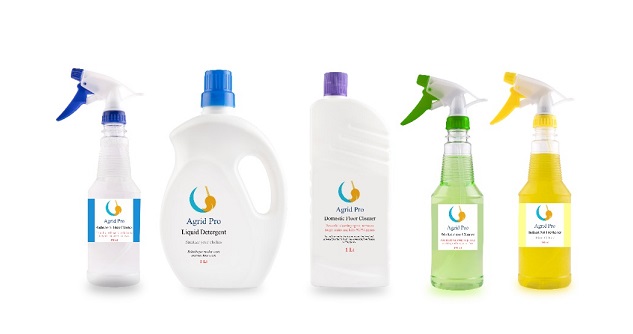 Kashyap Suresh, a resident of MRC Nagar, launched his cleaning product line in May.
The products, which included domestic floor cleaners, glass cleaners and fabric washes were marketed by his company, 'Agrid Scientific Company'. He now says all the products are being sold under the name 'Agrid Pro' and has been trademarked.
In the last week of May, the same was featured on Mylapore Times and he says the response has been very good since then.
He says, "In the first week of the article coming out on the Mylapore Times website, I received 25 orders and have only grown since then. We now have a customer base of around 40 companies and have been regularly supplying our products to 50 households".
He also introduced a new line of products for cars and two wheelers recently including shampoos, wax polishes and a tire polish. A car interior sanitizer which can be used on steering wheels, door knobs and gears is also being sold by him.
Kashyap has now set up an ISO certified factory at Perambur and he also supplies industrial degreasers to the dairy industry. For details contact him at 9884837795 or email him at info@agrid.in.