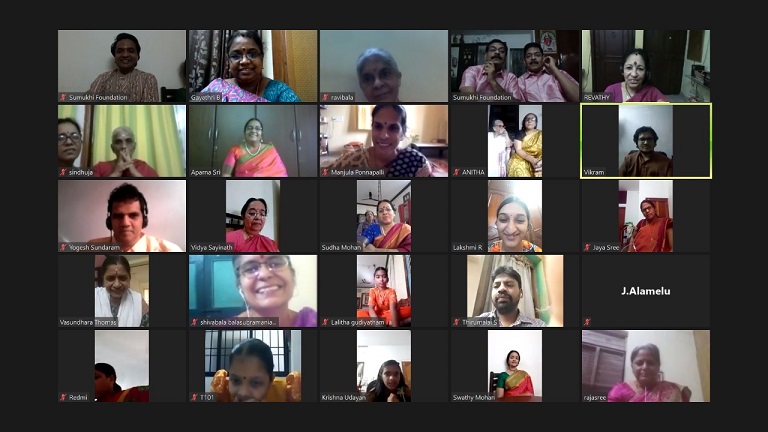 Mylapore Trio and the members of Sri Sumukhi Rajasekharan Memorial Foundation have been organising virtual cultural meets for more than two months now.
The meets provide a platform for professionals of different genres to come together and talk about a subject of his or her choice followed by a questionnaire session.
In the first week of August they held their 5th such meet. Participants included a professor, an art director, chartered accountants, scientists and dancers. There were visitors from other states like Kerala and Mumbai and from Dubai too.
Devotional songs were sung at the meet. The meeting also included natural remedies for ailments by Sugathan, a Naturopath.