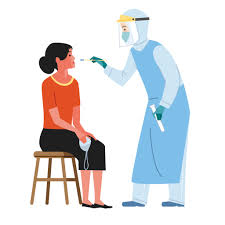 The number of streets reporting virus cases in Mylapore saw a slight decrease on August 24, with only 15 streets reporting cases on this day.
However, the daily data put out by Chennai Corporation suggests that streets including Alwarpet Street (Ward 122) Annai Sathya Nagar and Rohini Garden area of Ward 173 are frequently reporting virus-positive cases, since the past few days.
Listed below are the streets that reported virus cases on Aug. 24.
Ward 121: Veeraperumal Street, P.S.Sivaswamy Street
Ward 122: Alwarpet Street
Ward 123: Kanni Koil area, Ramachandra Salai, R.A.Puram 7th Main Road
Ward 124: Kutchery Lane, Vedanta Desikar Street
Ward 125: Kutchery Road
Ward 126: San Thome High Road
Ward 173: Annai Sathya Nagar 2nd Street, Rohini Garden Main Road, Bishop Garden, R.K. Nagar 1st Cross Street, Narayanan Lane
The information is provided by Chennai Corporation at its website https://www.chennaicorporation.gov.in/images/POSITIVECASES.pdf
Picture: used for representation only; courtesy: https://www.insidehighered.com/