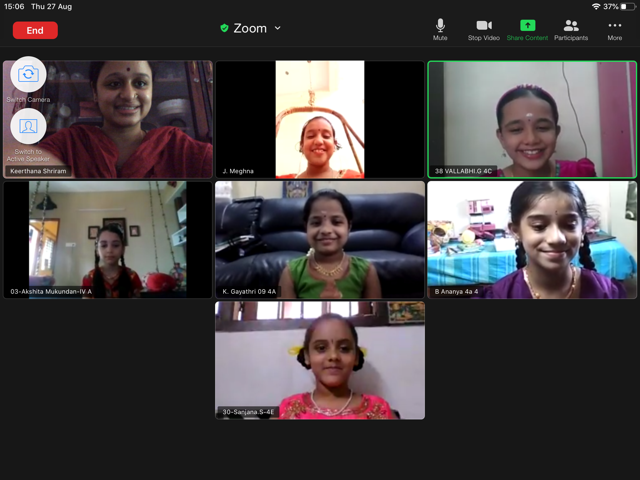 Well known Carnatic musician and alumnus of P. S. Senior Secondary School, Mylapore, Saketharaman. S is going the distance to ensure that Carnatic music is learnt by all irrespective of social and economic background.
Through his recently founded school Kala Shiksha and with the help of several music teachers he has been taking classes for 140 students of P. S. Senior Secondary School, Mylapore. Students from classes II to VI attend the sessions in batches of 8 each, once a week. Student learn bhajans, namavallis, thirukkurals and songs and hymns from divya prabandam, dhevaram and thiruvasagam. They are taught by noted Carnatic music artistes including JB Keerthana, Kalyanapuram Aravind, Prashanthi, Bhuvana, Vidya Devanathan and Krithika.
Saketharaman says "In addition to learning the hymns, the students are also taught the meaning and the purpose of each song. The story behind each composition and the composer is also told to them. It is a two way dialogue between the students and the teachers".
The students recently performed at a virtual event on Aug 22 and 23 where they adorned colourful costumes and sang the songs that they were taught.
He says several parents have been sitting with their wards during these sessions and have made requests for music classes for them too. "Several other schools have raised requests too and we are in the process of finding teachers to help us out with this initiative".
Saketharaman is a resident of Alamelumangapuram, Mylapore. Contact him at saketharaman@gmail.com.