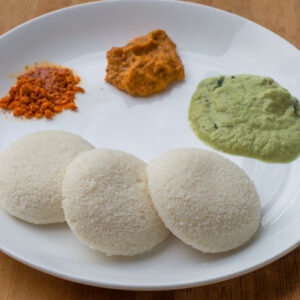 In recent times, more and more Mylaporeans are venturing into new food businesses.
Most recently, Mandaveli based brother-sister duo – Swaminathan Ramachandran and Sarada Ramachandran have started one.
They are now door delivering home-cooked vegetarian breakfast and lunch to Mylapore, Mandaveli and R.A.Puram.
Since two years, the duo has been selling homemade podis (sambhar podi, rasam podi and idly podi) and thokku (tomato, manga) to people.
Says Swaminathan, a working professional, "Those products have been moving well. So we had the idea of starting a food business since long. This lockdown, when we realised there is demand for home-cooked food, we pitched in to try our luck."
Called 'Mangalam Foods', their new venture provides idly, vada, pongal and sevai for breakfast.
And lunch menu includes rice, sambhar, rasam, kootu, poriyal. The duo is also offering an option of buying meals without rice. "This is aimed at people who prefer buying only the sides and cook rice at home."
The food, Swaminathan says, is prepared at his friend's house and then delivered in the neighbourhood. To ensure a personal touch with customers, he and his homemaker sister are themselves carrying out the delivery. "We wear a mask and gloves to prevent virus spread."
Their business seems to be slowly picking up now. "A small group of people have started buying from us regularly. In fact, people are also wanting us to deliver on weekends especially on Sundays. However, we are unable to go out for delivery due to complete lockdown on Sundays."
In time, when the demand increases, the duo plan to deliver Dinner too.
A plate of 2 idlies cost Rs. 40. Meals – Rs 135. The one without rice is priced at Rs 110. Only door delivery available. To order call 8148910220
Picture courtesy: www.kannammacooks.com; used for representation only.