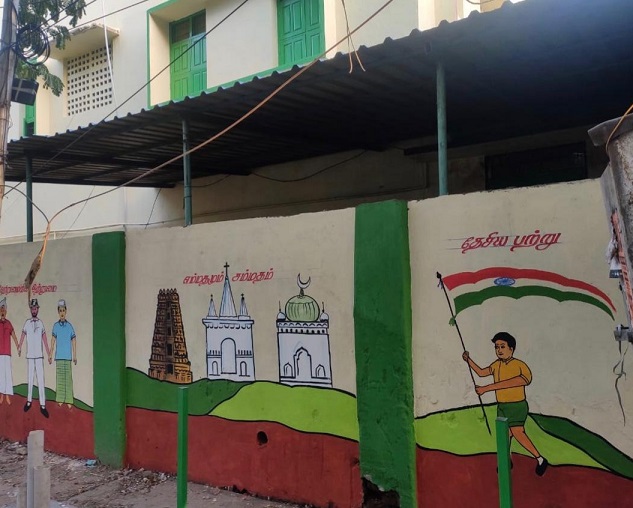 Inner Wheel Club of Madras in association with Karam Korpom Foundation, painted the outer walls of the Chennai Higher Secondary School at Eldams Road during the first week of September.
Shobha Gupta, the president of the club says, "Our club is about 55 years old and is all about friendship and social work. We do a lot of work for the upliftment of women and children. We have been doing projects that focus on adoption, safety of girls, health and hygiene, cyber safety and health and nutrition".
With the schools closed, the club decided that this was the best time to get the school's wall painted. They approached Mylaporeans Uma and Shivakumar, the founders of Karam Korpom, who took the help of professional painters to paint the outer wall and the gate. The theme was patriotism. Issues like zero waste and keeping a clean neighbourhood were also touched upon.
Karam Korpom – SAPS (Stop Abusing Public Spaces) is a registered trust that works towards environmental protection through various community activities like wall art and knowledge sharing sessions. Visit their facebook page at https://www.facebook.com/sapschennai/.