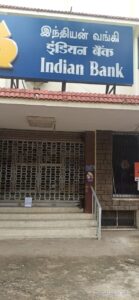 The Abiramapuram branch of Indian Bank remained closed today.
A small notice pasted on its shutters said that the bank was being closed today ( Sept.16) because one of the bank staff had tested virus positive and hence, the premises would have to be disinfected.
This branch is on C. P. Ramswamy Road.