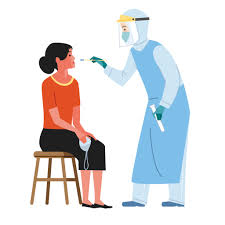 Mylapore continues to report over 20 streets with virus cases, since the past few days. The case was the same on Sept. 4 too – 27 streets reported new cases of the virus, on this day.
According to Chennai Corporation's data, areas including May Flower Garden (Ward 173), Cheran Street (Ward 122) and Jonathan Street (Ward 126) witnessed cases, this past Friday.
Here is the list of streets that reported virus cases on Sept. 4.
Ward 119: CIT Colony 2nd Main Road, P.S.Sivasamy Street
Ward 121: Dr. Radhakrishnan Road
Ward 122: Adyar Club Gate Road, Cheran Street (Dr Radhakrishnapuram Slum area)
Ward 123: Kennedy 2nd Street, Prithivi Avenue, R.A.Puram 6th Main Road
Ward 124: Alamelumangapuram, Kesavaperumal South Street, Pattunoolkaran Thottam 3rd Lane, Kesavaperumal East Street, Srinivasa Road, Pattunoolkaran Thottam 4th Lane
Ward 125: Prasanna Vinayakar Koil Street, Papanasam Sivan Salai, Karaneeswarar Koil Street, Karaneeswarar Pagoda Street, Devadi Street
Ward 126: Venkatakrishna Lane, Adanjan Street, Jonahan Street, Venkatakrishna Road
Ward 173: May Flower Garden, Annai Sathya Nagar 5th Street, Greenways Road Lane, R.K. Nagar 2nd Cross Street
The information is provided by Chennai Corporation at its website www.chennaicorporation.gov.in/images/POSITIVECASES.pdf