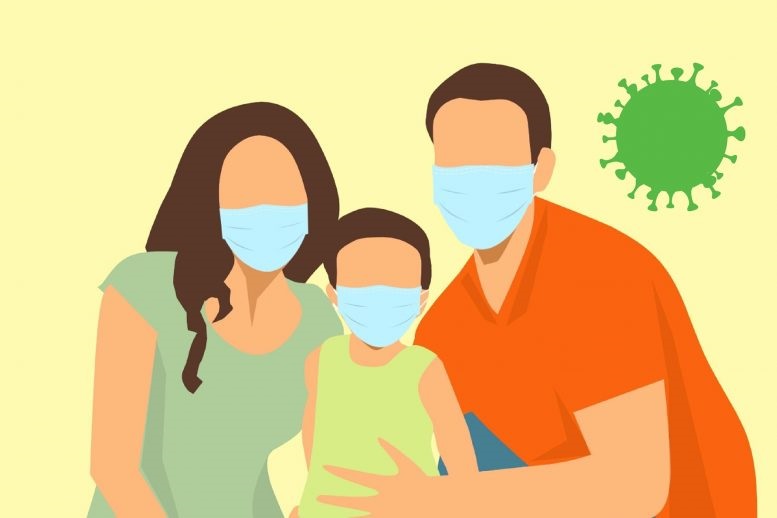 Seetha. S (name changed on request), a resident of Mandaveli, and two members of her family members got infected with coronavirus during the last week of July. This is how they got through it.
Seetha, who has been a resident of Mandaveli for more than two decades, first noticed that something was wrong on July 18 when she lost her sense of smell. She did not have any other symptoms and so she attributed it to a nose block due to an allergy that she might have had as a result of dusting and cleaning her house. She ignored it.
Two days later, her husband Srinivasan. S (name changed on request) complained of leg ache. Since he had arthritis and hadn't exercised in a while, Seetha did not give much thought to those symptoms either.
Three days after that, on July 23, when his leg pain got worse, he developed a fever of 100.6. Srinivasan then took Dolo (paracetamol) to reduce the fever. The fever would be gone for a few hours and then would reappear at night. That is when the family decided to have an online consultation with their doctor who immediately prescribed an antibiotic, Azithromycin, and vitamins.
Srinivasan's symptoms got better a day after he started the medication prescribed by his doctor.
Seetha says, "I have two daughters and at around the same time that my husband fell sick, my elder daughter also complained of loss of smell. We asked our doctor what we should do and were advised to get tested. Since we wanted to get tested in a private lab, we asked the doctor for a prescription and all four of us got tested on July 25".
On July 26, Sunday, when the results came out, three of them had tested positive for coronavirus, Seetha, her husband and her elder daughter. Her younger daughter tested negative.
She continues, "As soon as the results came out, we contacted another doctor who asked us to take a scan at a private hospital. Since we did not have the local corporation contact number we asked a member of our resident association to inform them. On July 27 morning, when the Corporation officials came to our house to talk to us, we told them all that had happened. They asked us to keep them informed of the developments".
When the scan results came out, Srinivasan had about 30% lung infection, Seetha a little less and her elder daughter had no infection at all. Seetha's daughter was asked to go home and quarantine herself. Seetha and her husband got admitted into a private hospital on July 27 afternoon. At the time of admission, none of them had fever, cough or other symptoms of the virus.
Seetha was discharged on July 29 evening and her husband was discharged on July 31. Both of them were asked to quarantine themselves for 14 days after that and take an x-ray five days after they were discharged.
A month later, Seetha now says, they are fine with absolutely no symptoms.
SEETHA' S TIPS TO MANAGE THE VIRUS
-We had been drinking a kashayam made with karpuravalli, tulsi, pepper and ginger in addition to kabasura kudineer since the first lockdown. That probably helped us get through with minor symptoms.
-Don't panic. Make an informed decision.
-Inform the corporation authorities immediately. They have a lot of experience in dealing with the virus and they can help with options.
-Don't ignore early symptoms.
-We had a pulse oximeter. That helped us decide the severity of the infection and take the right decision in consultation with our doctor.