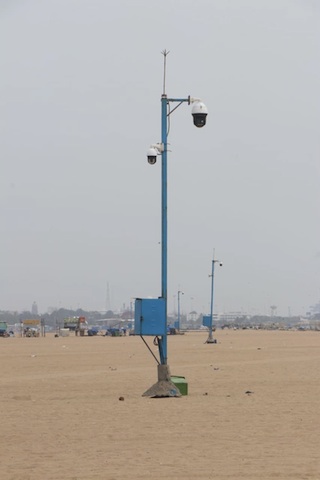 A partly executed project on the Marina beach has now been completed.
Many months ago, a private agency began to set up the infrastructure to mount high resolution cameras on posts and these were to be set up all along the coast.
Members of the executing team said that this was part of a government project aimed at coastal security. Details were not available.
Now, this work was resumed recently and completed on the stretch from Light House point to Vivekananda Illam point.