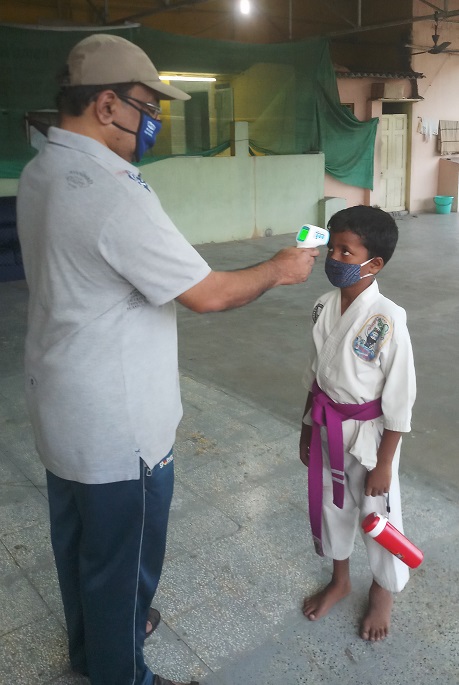 Mylapore based Boufuuukai Isshinryu Karate School, run by Shihan A. R. Sundar, has now opened up its space for children and adults. The school, which operated out of three locations in the Mylapore area prior to the pandemic, is now open at one location at R. K. Mutt Road, Mandaveli.
Sundar says, "We are conducting classes from 6 -7 in the morning and from 4.30 to 7 p.m. everyday, Monday to Saturday. Students will have to get their temperature checked before they start the exercise session. Hand sanitizers have been provided and all the students will have to socially distance themselves while exercising".
For details contact him at 226, R. K. Mutt Road, Mandaveli (above Canara Bank). Ph: 9840018628.