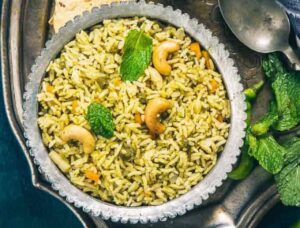 Shirdi Sai Catering, a Mylapore based catering business is now offering home-like food for lunch.
The business, that offers catering, photography and decoration services for weddings, and other functions,  has been around in Mylapore for over 12 years.
Their lunch menu includes variety rice (veg rice, puliogare, bisibelebath) and meals (without rice)
Priced at Rs 100, meals will have items like rasam, sambhar, poriyal and kootu.
A different form of rasam (melagu, tomato), sambhar (kadamba), mor kozhambu/ vatha kozhambu will be offered, every day.
Prior to lockdown, owner G. Thiagarajan says they used to get regular catering orders. "However, we lost our business following lockdown, as we had to keep our kitchen closed for several months to prevent virus spread."
A few weeks ago, after the government relaxed some lockdown norms, they re-opened their kitchen. But still, Thiagarajan says that wedding/ party orders were low. "However, we had to support at least 5 permanent staff, who work in our catering unit." So, some 20 days ago, they started the service of providing home-like breakfast and lunch for residents.
However, he says the response has been poor for that too.
Says Thiagarajan, "Hardly 4 to 5 people enquired for lunch. People are still afraid to buy outside food as the virus is around. So we have closed breakfast service and are now offering only lunch."
He says that they use only fresh veggies and ingredients for preparing lunch. Besides, no artificial flavours/colours or ajinomoto is added.
One can also request for lunch prepared without onion or garlic.
350 grams of their variety rice is priced at Rs 35.
People who may need their lunch have to inform them one day in advance. Free door delivery is provided in the Mylapore neighbourhood.
Their office is at 43, Prashanth Complex, South Mada Street, Mylapore. Ph: 9840763781