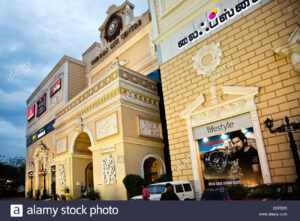 Although the state government allowed malls across TN to re-open in Sept., the Citi Centre mall at Dr Radhakrishnan Salai in Mylapore has remained closed since the lockdown in March.
However, it is likely to re-open in the second week of December.
The mall delayed its re-opening as theatres, which are their major source of income, were not allowed to re-open until early November.
Said a staff from Citi Centre's marketing department, "We are most likely to re-open mall in the second week of December."
"Re-opening is taking time as renovation is on at a few shops. Once that is over, all shops and cinema screens at our complex will be opened, with necessary precautions to prevent virus spread."