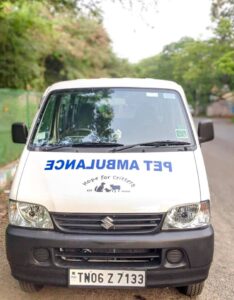 Hope for Critters, an animal welfare NGO based in R.A.Puram has recently launched a pet ambulance, to facilitate the transport of sick street dogs/cats to hospitals.
With a focus on animal rescue and rehabilitation, Kirthana founded the NGO, a few months ago. It runs out of her home in R.A.Puram.
Says Kirthana, who has been an individual animal rescuer for the past 4 years,  "Dog lovers can now call us if their area dogs need immediate medical attention. We will directly visit the location, pick the sick dog in our van (pet ambulance) and take it for treatment at the hospital."
After treatment, she says they would leave it back to the same area, under the care of locals. "If there is no one to take its care in the neighbourhood, we let it for adoption mostly on Facebook and other social media pages."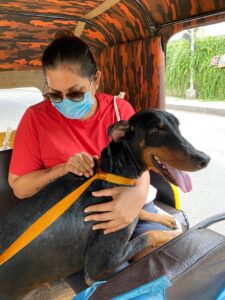 The treatment cost is taken care of by the NGO and its well-wishers.
"Individual animal rescuers, NGOs and hospitals may also use our ambulance to rescue injured animals across Chennai," she adds.
Hope for Critters regularly carries out vaccination drives for street dogs and cats too.
For details visit their Facebook page https://www.facebook.com/hopeforcritters or WhatsApp 095511 97777.
Email: Hopeforcritters.hfc@gmail.com