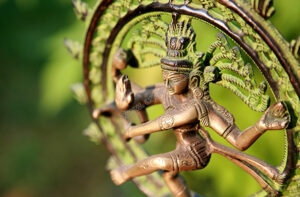 The TN Government has provided permission to the HR & CE for a pancha murthy procession to be taken around the four Mada Streets of Mylapore this Tuesday evening as part of the Aruthra utsavam.
Confirming this to Mylapore Times, head priest E Venkatasubramaniam said that this will be the first street procession of lord Kapaleeswarar and Karpagambal in 2020.
Leading up to the Natarajar abhisekam at 11pm tonight, there is a three day Oonjal Utsavam that is celebrated. There is no confirmation yet on allowing devotees to the abhisekam tonight.
The three day Oonjal Utsavam of Lord Kapaleeswarar and Karpagambal began on Sunday evening and will culminate with the procession of Kapaleeswarar, Karpagambal, Singaravelar, Narthana Ganapathy and Chandikeswarar this evening, that is likely to start at around 7.30pm.
Here is the schedule –
Oonjal this evening at 7pm – Kapali and Karpagambal
Mada Street procession at 7.30pm – Pancha Moorthy
Natarajar Abhisekam – 11pm ( not yet confirmed if devotees will be allowed)
Natarajar Deepa Aradhanai- 5am Wednesday
Natarajar Procession ( limited ) – 6pm Wednesday
Natarajar Theerthavari at temple tank
Natarajar Sivakami – Mada Street Procession – 9am Wednesday
– Report by S. Prabhu