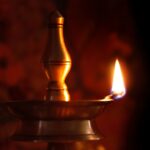 In keeping with the pandemic situation, this will be a different kind of inauguration of a December Season festival hosted by The Federation of City Sabhas. On December 15 evening.
While chief guest, India's vice-president Venkaiah Naidu will deliver his address from his office in Delhi, the senior heads of the sabhas' Federation will be seated on the stage inside the main auditorium of Narada Gana Sabha in Alwarpet and go about their roles for the formal launch which will be webcast live to the world.
The launch starts at 5.30 p.m. And on stage at the sabha hall will be Nalli Kuppuswami Chetty, businessperson, arts promoter and lead of many a city sabha and K. Harishankar, secretary of the body.
Soon after the inauguration, the vocal concert of Sandeep Narayan will be streamed.
And then, the evening's action on the ground will shift to MFAC sabha campus on Musiri Subramaniam Road where Sastha Caterers is setting up a canteen that will be open for breakfast, lunch, snacks and dinner.
Over 100 concerts, dramas, discourses are to be streamed till January 15, 2021 daily; the access is free to members of the sabhas under the Federation and paid passes must be bought by the rest.
A minimum of three concerts are to be launched daily by 11 am, simultaneously and these can be watched by the people who hold pass-codes till mid -January, at any time of their choice.