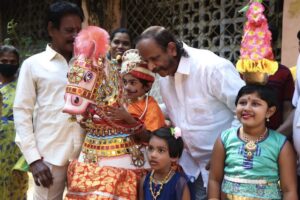 Finally, the Tamil Nadu state government sanctioned funds for a new Jawahar Bal Bhavan complex in a plot of land on Luz Avenue owned by Chennai Corporation.
A sum of Rs.2.40 crores has been sanctioned and this project was formally launched recently by the estate's chief minister via video conferencing.
Mylapore MLA R. Nataraj was joined by a few children dressed in folk art costumes at the campus on Luz Avenue ( opposite Raga Sudha Hall) to mark this occasion.
Work is expected to start in mid-January and will take a year to complete. The plan is to have about 16 classrooms, one small auditorium and one library.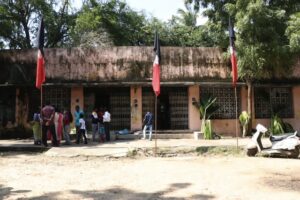 Bal Bhavans are meant to provide training to children in Indian arts and crafts in the evening hours at costs that are affordable. Member children who get skilled and excel also get opportunities to take part in national camps, projects and contests and thus earn special rewards.
Sadly, the Bal Bhavan in the city has not had its own campus for many years and its activities have been rather lame and hence not drawn lots of children.
The Bal Bhavan falls under the state's Department of Art and Culture whose office is on Thamizh Road, Egmore.
Officials at the department say that once the Bal Bhavan gets its own campus and space their activities will run on full steam and be attractive for children who cannot afford to pay stiff fees to learn classical music or dance, folk arts or drawing and painting.
Second photo here is of the Chennai Corporation building on Luz Avenue where the Bal Bhavan operated till recently.