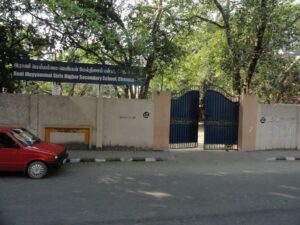 A student of the 1969 batch at Rani Meyyammai Girls School in R A Puram is keen to make contact with her classmates now.
Usha Rani says in a note to Mylapore Times that she studied at this school from 1965 to 1969, till Class 11.
Usha now wants want to contact some of her school friends – namely Alagu Rani, Valli Rani, Malathy and Pathmavathy.
These are Usha Rani's contacts – sakthihari0415@gmail.com / phone number 9962967773