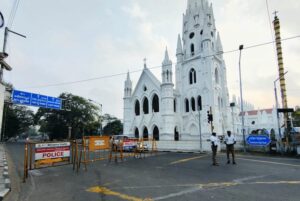 Traffic movement was closed at the San Thome Cathedral junction this morning, 6 am onwards for about four hours for the Republic Day parade rehearsal to take place.
Similar restrictions will be enforced on Jan.22 and 24 for the rehearsals. And on January 26, when the R Day parade takes place, from the Nochikuppam end to the Vivekananda Illam end.
If you need to travel north from the San Thome side, you are advised to move west into Luz and Mylapore area to skip the traffic movement restriction.