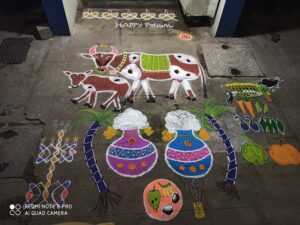 There are a few communities in the Mylapore area which keep to a Pongal tradition. A practice that brings the families closer on this festival eve.
Annapoorna, a resident of Ananti Apartments,Nadu Street. says that as part of Pongal celebrations on this campus, the residents here keep to a tradition – that of drawing Rangolis or kolams soon after the bhogi ritual.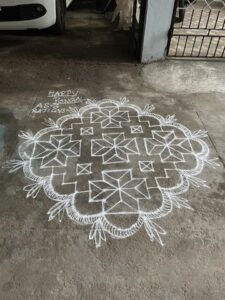 "It is an occasion for families to showcase their talent," she says.
Featured here are a few sample kolams / Rangolis that this community designed.