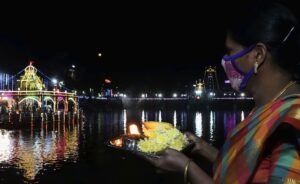 Many people have had a happy experience of the three day teppam festival of Sri Kapali temple.
Because they were allowed into the temple tank and get a ringside view of the float and pray in silence.
People were allowed in on all three evenings after the first few rounds of the float.
Earlier, the department had ordered that people not be allowed into the tank due to pandemic regulations.