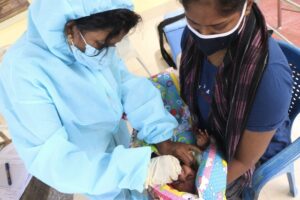 Last Sunday, the nationwide polio immunisation programme was conducted and it was held in many a Chennai School, health centre and community hall in the Mylapore zone.
But this time around, the nurses went out in PPE outfit due to the pandemic situation that still exists.
Photo shows nurse Devimalar administering a dose of the vaccine to a child at the Chennai School on St. Mary's Road.