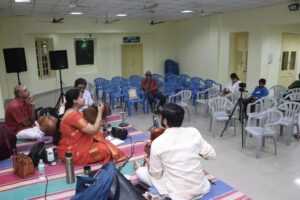 Srinivasa Sastri Hall in Luz is back to being the venue for Carnatic music concerts after the long shutdown due to the pandemic.
Currently, the Shri Purandaradaasar Trust (regd) is celebrating its 8th anniversary with a music festival, having two concerts every evening.
The fest is from Feb. 22 to 27. The attendance though has been thin.