At the stroke of dawn on Friday, March 19, the campus of Sri Kapali Temple resounded to the music of the nagaswaram as the kodiyetram rituals began here, marking the start of the annual Brahmotsavam for this year.
A good number of people were in attendance and many of them and the priests were wearing masks, which has been made mandatory now that the virus cases are slowly on the increase.
Yesterday, March 18, at noon-time, the ritual visit and offerings to the grama devathai, Kolavizhi amman was made by the Sri Kapali temple team. Since the temple's EO was unwell, the EO of the Thiruverkadu temple, Lakshman did the honours.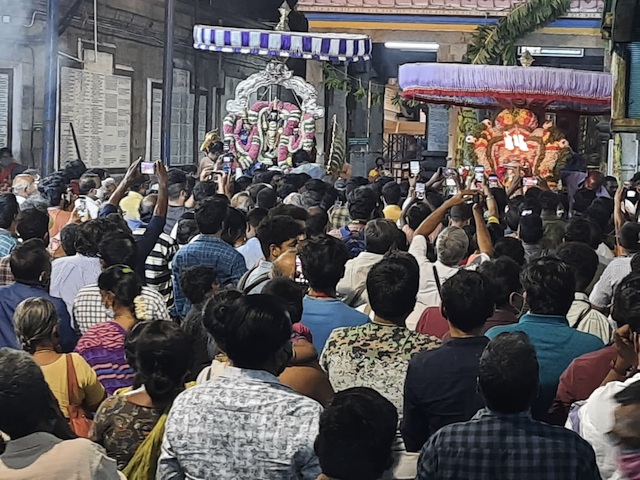 Last night was the procession of lord Vinayaka. It was going at about 9.30 p.m. and went around the mada veedhis.
Photos: Madan Kumar, S Prabhu