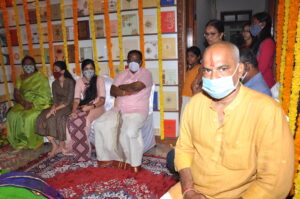 Shri Ranga Card opened its doors on Jan.25 in Pelathope,Mylapore.
The owner of the venture is D. Ravichandran and comes from a long line of printers.
The store offers many varieties of cards for all purposes. Traditional invites, and contemporary designs are available here. In addition, Ravichandran can create a customised design for any occasion too.
Living in Mylapore since 1973, Ravichandran worked alongside his father and grandfather and picked up all kinds of experiences along the way. He says that this makes him gauge his clients' needs and design custom cards.
'Trends change every 3-4 months. I work very closely with our designers and manufacturers in Bangalore to keep up with the changes. So, the inventory is constantly changing," says Ravichandran.
The store is located at 6, Vedanta Desigar Swamy Street, Pelathope, Mylapore. Ph: 94449 64545.