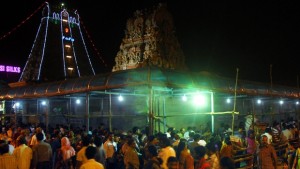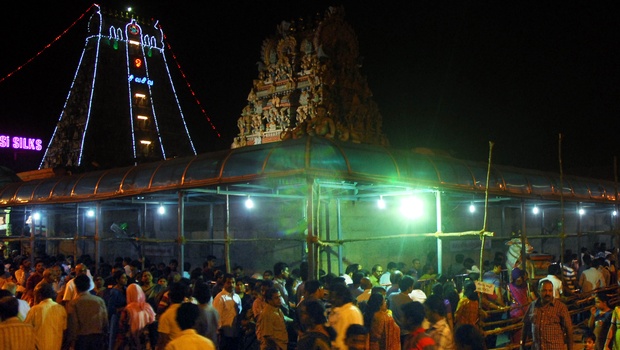 The grand four Kaala Pooja on the Maha Sivarathri night will start at 1130pm next Thursday ( March 11) at the Sri Kapaleeswarar temple.
Talking to Mylapore Times, Head priest E Venkatasubramanian ( Jayakanthan) Shivachariar said that unlike most other temples,  here at the Kapaleeswarar Temple, abhisekam takes place for  four deities – Kapaleeswarar, Karpagambal, Vinayakar and Singaravelar. Each of the  sessions will end with a Deeparathanai."
On Thursday, once the temple opens in the morning, it will remain open through the day and night without a break till the Artha Jaama Pooja takes place the next morning (Friday March 12) at around 4.30am.
Devotees will be able to have darshan in all the sannidhis for almost 24 hours starting Thursday morning.
The Maha Sivarathri celebrations this year at this temple will take place immediately after the completion of the '2020' Brahmotsavam that is being
currently organised at the temple.
– Photo used here of a previous Sivaratri event