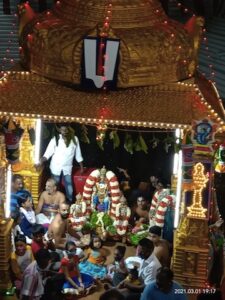 The annual teppam of Sri Madhava Perumal Temple, Mylapore was held over three days. It ended on Monday, March 1 evening.
Though there was water in the temple's tank which was laid with a new bed with fresh clayey soil some months ago, the float was designed compactly for the occasion.
A few children were encouraged to sit in the float for the rounds. A small number of people participated in the teppam fest here.
Photo; Bhanu