It will be the first big cricket tournament in the city after the lifting of the lockdown restrictions. The much awaited fifth edition of the TNPL is likely to kick off in Chennai in the third week of July.
Two Mylapore-based umpires, J R Madanagopal and R Rajesh Kannan, are set to officiate in the tournament.
Madanagopal  ( seen in the first photo) officiated in the final of the 2019 edition of the TNPL while Rajesh Kannan was the third umpire in that match. Last year's edition of the tournament was called off due to the pandemic.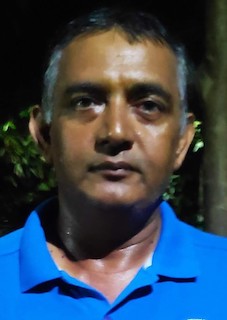 Madanagopal is a top 20 BCCI umpire and officiated in the 2021 IPL that was curtailed half way into the tournament. He is likely to be back in the IPL once the tournament resumes later this year.
Former IOB staffer Rajesh Kannan ( seen in second photo) has been officiating in national age-group tournaments organised by the BCCI in the last few years.