How would you celebrate the birth centenary of your father or grand-mother or a favourite uncle?
One family which traces its roots to the heart of Mylapore decided to indulge in all the things that its patriarch loved and supported.
26 July marked the birth centenary of S. Manicklal Chordia, an eminent social worker who hailed from one of the oldest Rajasthani Jain families of Mylapore.
He grew up in Bazaar Road  loved everything about Mylapore – from breakfast at Rayar's Mess to walking along Marina Beach and paying his respects at Sri Kapaleeswarar Temple.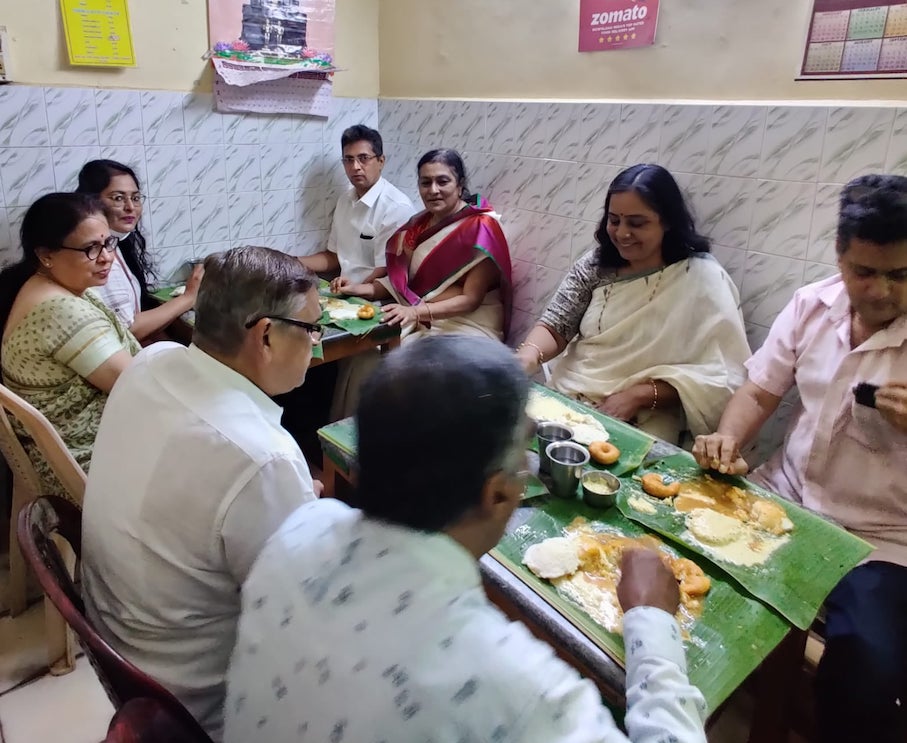 So on this day, his family members  spent the day with some favourites of the man. they wanted to remember well – they had a grand breakfast at Rayar's Mess, they also visited Sri Kapaleeswarar Temple and then made a donation that would meet one-day expenses at Dhanvanthri Vaidyasala (managed by the Mylapore Academy), visited a gaushala visit and ended the day with a few other indulgences.
Inputs for this report and photos came from Pratibha Jain