Rasika Ranjani Sabha in Mylapore has begun to open its doors to concerts after the state government relaxed pandemic regulations.
The sabha which hosted a few private arangetrams, open only to guests of the artiste has begun to host concerts.
On Friday, Sept.18 evening the sabha had a double combo – vocalist Nisha Rajagopal sang first and then Vishaka Hari presented a music al discourse.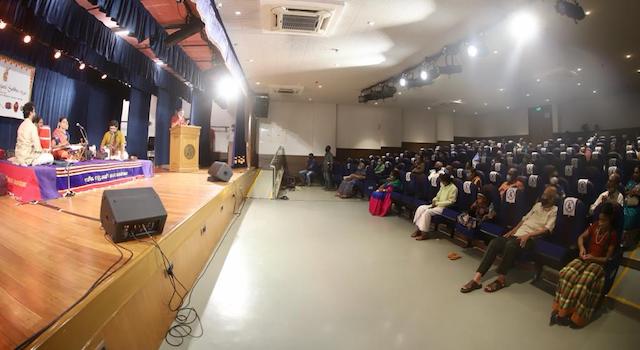 The concerts were open to sabha members only. Each person was checked at the main door, asked to keep using masks through the concerts and then encouraged to take only the seats that were marked vacant, som there was sufficient space between two people.
Some 80 rasikas were present when Vishaka's discourse began at about 6 p.m. And many welcomed the re-start of live concerts.